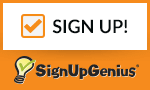 Sign up here for upcoming EVents
EVADC holds regular events and monthly meetings that are open to the public.
The regular monthly meeting of EVADC.  Check the calendar listing for location and possible cancellation updates.
Larger public events with several cars on display.  We'll hand out Info Sheets, and have the display board on view.
Events of EV interest or those where individual members can show their cars.  Contact the event directly.
Legislative matters, testimony, bills, new laws.
To have a green, EV-related event listed, please send email to EVADC_Calendar
Loading…